The attendant plays a critical role in permit-required confined space operations.
The attendant is the individual stationed outside of a permit-required confined space who monitors the authorized entrants.
The attendant must perform all attendant-related duties assigned in the employer's permit-space program.
The duties of the attendant include:
Identifying the hazards that may be faced during entry including the modes, signs, or symptoms and consequences of exposure.
Being aware of effects of hazard exposure in authorized entrants (e.g., oxygen deficiency).
Continuously maintaining an accurate count of authorized entrants in the permit space.
Remaining outside the permit space during entry operations.
Communicating with authorized entrants to monitor their status and alert entrants of the need to evacuate the space, if the attendant detects a prohibited condition, behavioral effects of hazard exposure, or the attendant cannot perform his or her duties effectively and safely.
Summoning rescue and other emergency services as soon as it is determined that the authorized entrants need assistance to escape from the permit space hazards.
Warning authorized persons that they must stay away from the permit space and advising unauthorized persons that they must exit immediately if they have entered the space.
Informing the authorized entrants and entry supervisor if unauthorized persons have entered the permit space.
Performing non-entry rescue as specified by the employer's rescue procedure.
Not performing duties that interfere with the duty to monitor and protect the authorized entrants.
If you are assigned the role of attendant, take it seriously; your coworkers are counting on you.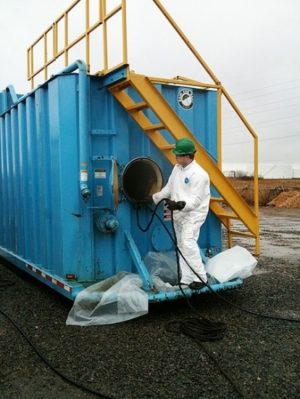 Part 3 - The Supervisor - Next Week!
Source: Joe Mlynek is president of Progressive Safety Services LLC, Gates Mills, OH; joe.mlynek@progressivesafety.us; and content creation expert for Safety Made Simple Inc., Olathe, KS; joe@safetymadesimple.com