The authorized entrant is the person who enters the permit-required confined space to perform the assigned work.
Entrants should be involved in all aspects of the entry operations.
This includes pre-entry preparation and rescue planning.
Entrants should be involved in the following pre-entry and entry activities:
Evaluating the potential hazards during entry, including the mode, signs or symptoms, and consequences of exposure.
Actively isolating the space using lockout/tagout or other acceptable isolation techniques.
Wearing appropriate personal protective equipment and using equipment required for entry.
Reviewing pre-entry atmospheric monitoring results.
Communicating with the attendant to enable attendants to monitor entrant status and enable the attendant to alert entrants of the need to evacuate the space.
Exiting the space as quickly as possible whenever an order to evacuate is given by the attendant or entry supervisor, when an evacuation alarm is activated, or when the attendant identifies a hazard that has not been eliminated, reduced, or controlled.
Alerting the attendant whenever the entrant recognizes a warning sign or symptom of exposure to a dangerous situation or a prohibited condition.
If your job requires you to act as the entrant in confined space entry, make sure to be involved in all aspects of the entry.
Do not be a spectator.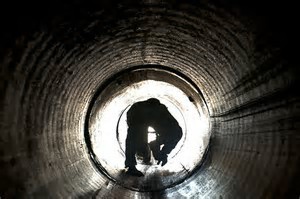 Source: Joe Mlynek is president of Progressive Safety Services LLC, Gates Mills, OH; joe.mlynek@progressivesafety.us; and content creation expert for Safety Made Simple Inc., Olathe, KS; joe@safetymadesimple.com