For this reason, follow these basic rules:
Railcars can also move unexpectedly and often silently.
Therefore, it is critical to follow these safety tips:
In addition, remain aware of areas with restricted clearance on the side of railcars, engines, track mobiles, and locomotives.
This may include areas adjacent to load-out or receiving activities, buildings, fences, and gates.
These areas should be marked with a warning sign such as "DANGER, CLOSE CLEARANCE. DO NOT RIDE ON TOP OR SIDE OF CAR."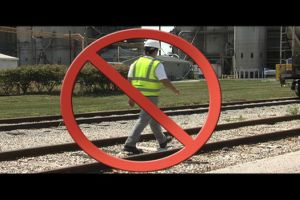 Source: Joe Mlynek is president of Progressive Safety Services LLC, Gates Mills, OH:joe.mlynek@progressivesafety.us, and content creation expert for Safety Made Simple, Inc., Olathe, KS;joe@safetymadesimple.com